Last weekend I attended the vernissage of Wanda Koop and Bonnie Baxter at Galerie Division. It was my first time visiting the Arsenal, and I much enjoyed the large, industrial appearance of the space. Galerie Division is long, with high ceilings  and while spacious, there are several spaces to explore, and hallways to walk through.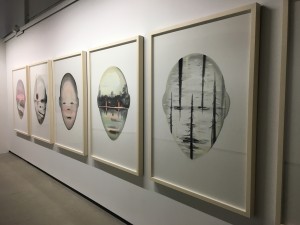 I had read about Wanda Koop in Canadian Art, and I've long appreciated her use of colour and unusual palette. It was delightful to see her works in person.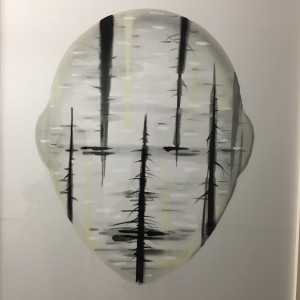 Bonnie Baxter was new to me, and I was intrigued to know that she resides only a few towns over from me. Perhaps I shall have the pleasure of meeting her someday. Her works are large, painterly and dark, telling a story that I heard reflects her own life. I adored the mysterious narrative.